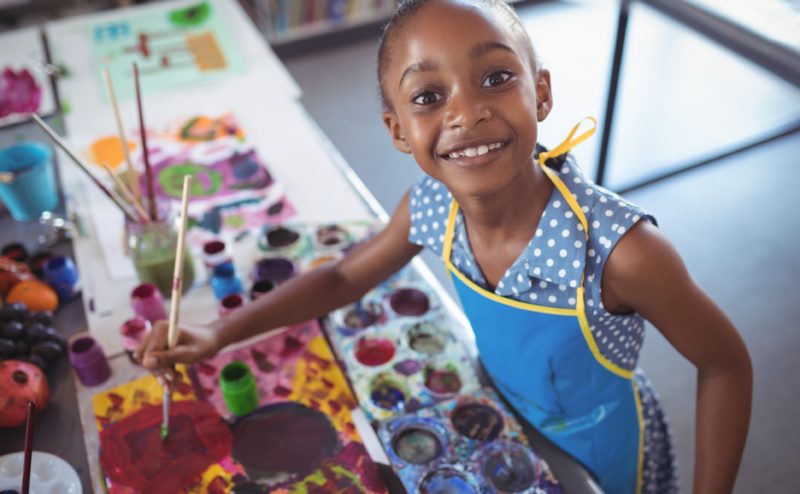 Virtual Town Hall on Access to Arts Education in New Orleans
Date & Time

Tuesday, October 6, 2020
5:00–6:30 pm
Location

Online
Watch the event live on YouTube here.
Join us on Tuesday, October 6th, 5:00 - 6:30 PM for a lively community discussion on the state of K-12 arts education in New Orleans, including a research presentation, a live panel with a Q&A, and performances by local students.
How many students in New Orleans have access to a high-quality arts education? What is the value of teaching our children visual art, theater, music, media arts, and dance? We'll discuss these questions and more with a group of local teachers, artists, and education leaders. Panelists will include Allen Dejan, Music Educator, KIPP Morial / McDonogh #15; Analiese De Saw, Gifted & Talented Visual Arts Educator, Akili Academy; Dollie Eaglin Rivas, Performing Arts Educator & Arts Integration Specialist, Audubon Charter School; Melvin Nimtz, 11th Grader at NOCCA; and Terri Smith, Principal, ENCORE Academy.
In addition, Dr. Sarah Woodward will discuss her new policy brief, "Will the Arts Come Marching In? Access to Arts Education in Post-Katrina New Orleans," based on her Ph.D. research in New Orleans schools. Key findings include:
New Orleans had lower arts enrollment in K-8 grades than comparison districts, but similar arts enrollment rates for high school students.
Both teachers and administrators valued the arts and their potential to help students grow academically, socially, and emotionally.
Teachers saw intense testing pressure, a decentralized school system, and professional isolation as significant challenges to arts education.
This event is free and open to the public. Teachers, teaching artists, students, family members, school leaders, policymakers, and interested community members are all welcome to attend. The event will be streamed live on YouTube and Facebook, and a recording will be available afterward for those who can't attend. Register for the event here.