Objective, Rigorous, and Useful Research to Understand the Post-Katrina School Reforms in New Orleans
Our Purpose
In the wake of the Hur­ri­cane Kat­ri­na tragedy, an unprece­dent­ed new sys­tem of pub­lic edu­ca­tion was put in place. The pur­pose of the Edu­ca­tion Research Alliance for New Orleans (ERA-New Orleans) is to under­stand how this new era in school reform has influ­enced teach­ing and learn­ing in the city's schools and what the find­ings mean for the future of school reform.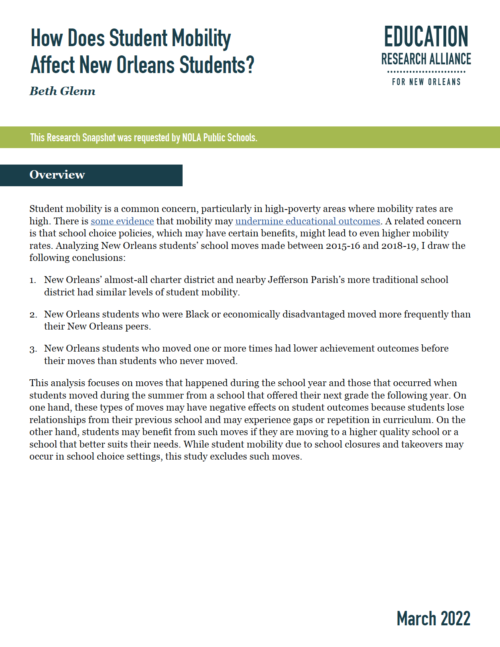 How Does Student Mobility Affect New Orleans Students?
Published
by Beth Glenn
A Research Snapshot by Beth Glenn analyzes student mobility in New Orleans schools.