Objective, Rigorous, and Useful Research to Understand the Post-Katrina School Reforms in New Orleans
Our Purpose
In the wake of the Hurricane Katrina tragedy, an unprecedented new system of public education was put in place. The purpose of the Education Research Alliance for New Orleans (ERA-New Orleans) is to understand how this new era in school reform has influenced teaching and learning in the city's schools and what the findings mean for the future of school reform.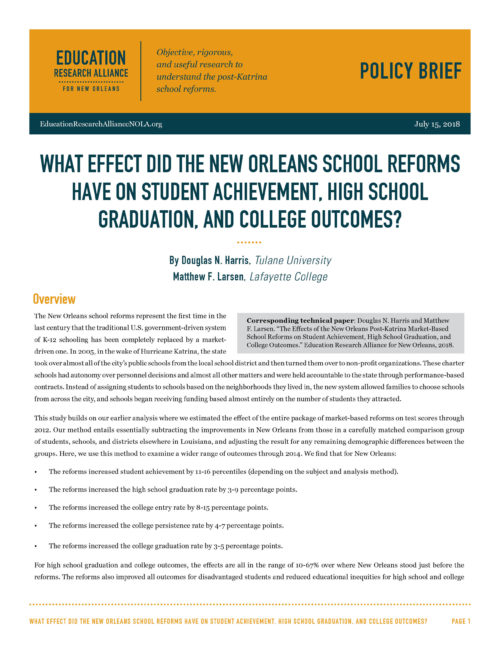 What Effect Did the New Orleans School Reforms Have on Student Achievement, High School Graduation, and College Outcomes?
Published
A policy brief by Douglas N. Harris and Matthew F. Larsen examines the post-Katrina school reforms' long-term effects on a range of student outcomes.