Objective, Rigorous, and Useful Research to Understand the Post-Katrina School Reforms in New Orleans
Our Purpose
In the wake of the Hurricane Katrina tragedy, an unprecedented new system of public education was put in place. The purpose of the Education Research Alliance for New Orleans (ERA-New Orleans) is to understand how this new era in school reform has influenced teaching and learning in the city's schools and what the findings mean for the future of school reform.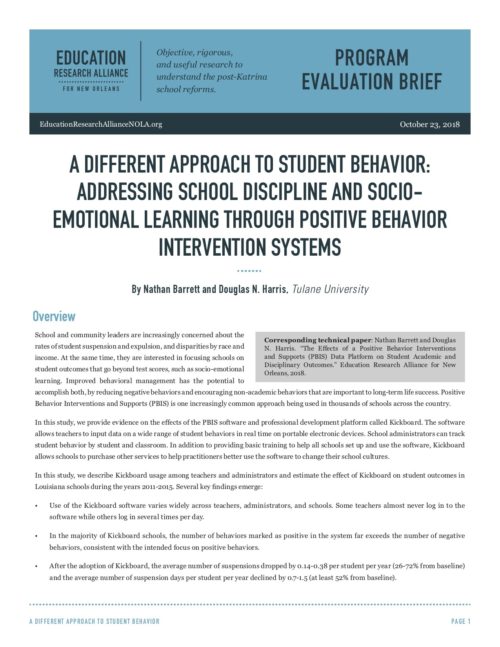 A Different Approach To Student Behavior: Addressing School Discipline and Socio-Emotional Learning Through Positive Behavior Intervention Systems
Published
A new study from Tulane University's Education Research Alliance for New Orleans provides new rigorous evidence that a data-driven approach on student behavior and discipline incidents can have a measurable impact on student outcomes.