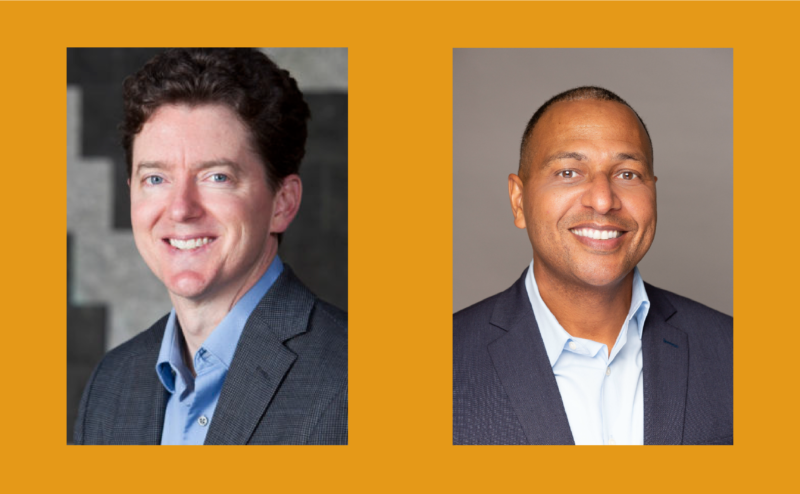 Charter School City: A Conversation with Douglas Harris and Patrick Dobard
Date & Time

Thursday, August 27, 2020
6:00–7:00 pm
Location

Online
Click here to watch the livestream on Facebook.
Clear here to watch the livestream on YouTube.
Join Douglas Harris, professor at Tulane and head of the Education Research Alliance for New Orleans, for a virtual discussion of his new book, Charter School City: What the End of Traditional Public Schools in New Orleans Means for American Education, in conversation with Patrick Dobard, CEO of New Schools for New Orleans.
Copies of Charter School City are available here from Octavia Books, a local, independent bookseller. Thank you to Octavia Books for co-hosting the event.
About the Book: In the wake of the tragedy and destruction that came with Hurricane Katrina in 2005, public schools in New Orleans eliminated the traditional public education system and completely replaced it with charter schools and school choice. Fifteen years later, the results have been remarkable, and the complex lessons learned should alter the way we think about American education.
In Charter School City, Douglas N. Harris provides an inside look at how and why these reform decisions were made and offers many surprising findings from one of the most extensive and rigorous evaluations of a district school reform ever conducted. Through close examination of the results, Harris finds that the reforms were a noteworthy success on almost every measurable student outcome. But, as Harris shows, this market-based reform still required some specific and active roles for government.
At a time when charter school debates are more based on ideology than data, this book is a powerful, evidence-based, and in-depth look at how we can rethink the roles for governments, markets, and nonprofit organizations in education to ensure that America's schools fulfill their potential for all students. As former U.S. Secretary of Education Arne Duncan said: "In this ground-breaking book, Harris provides a full and careful picture of how the community did it and what others can learn from it. New Orleans shows us what's possible, and it gives all of us reason for hope."
About Douglas Harris: Douglas N. Harris is professor and chair of the Department of Economics and the Schlieder Foundation Chair in Public Education at Tulane University. He is also the founding director of the Education Research Alliance for New Orleans, founding director of the National Center for Research on Education Access and Choice, and a non-resident senior fellow at the Brookings Institution.
About Patrick Dobard: Patrick Dobard is the CEO of New Schools for New Orleans (NSNO), a nonprofit organization committed to delivery on the promise of excellent public schools for every child in New Orleans. Dobard served as the Superintendent of the Louisiana Recovery School District (RSD) from 2012 to 2017. He is a native New Orleanian and career educator who began his teaching career in his hometown after graduating from Southern University of New Orleans.