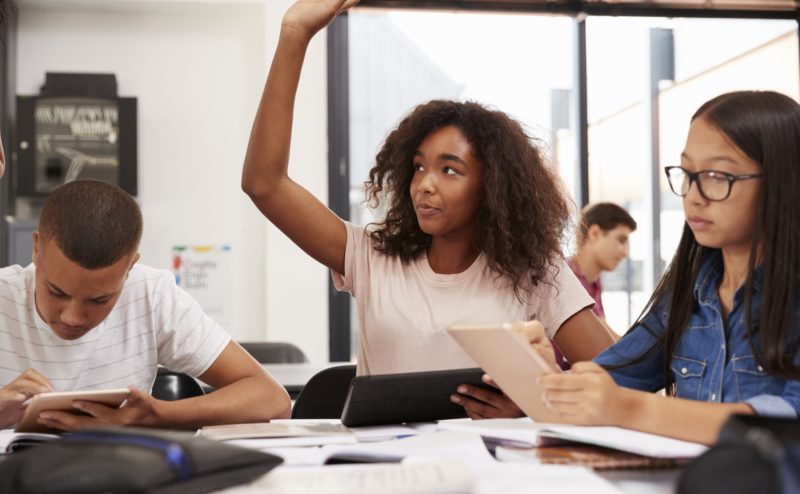 Live Discussion: Voices of New Orleans Youth
Date & Time

Thursday, July 30, 2020
12:00–1:30 pm
Location

Livestreamed
The Education Research Alliance for New Orleans invites you to join us on Thursday, July 30, at 12-1:30 p.m. Central Time, for a virtual discussion of the findings from our first citywide survey of New Orleans students: "Voices of New Orleans Youth: What Do The City's Young People Think About Their Schools and Communities?"
The event will be livestreamed on YouTube (here) and Facebook (here). The video will be recorded for those who cannot attend the event live.
The report, based on a survey of almost 4,000 students in 21 New Orleans schools, allows us to see how young people view their teachers, schools, and neighborhood experiences. Topics discussed include how young people rate their teachers' ability to manage the classroom and challenge their students; whether students say they feel safer in the presence of police; and students' beliefs about themselves and their own aspirations for college.
In addition, with the national conversation on civil rights as a backdrop, the "Voices of New Orleans Youth" report finds that there are deep disparities in the educational experiences of students of different races. The survey found that Black students rate their schools lower than white students do on almost all measures of school climate, such as feeling that discipline is fair and that the school is emotionally and physically safe. Black students also less likely to agree that their teachers care about them and value their ideas. In addition, while 69% of white students report feeling safer in the presence of police, only 40% of Black students do.
What can be done to make schools feel safer and more welcoming for all students? Kenneth Francis, Director of Policy and Child Advocacy at Agenda for Children, will moderate a panel discussion and take questions from the audience. Alliance for New Orleans, will lead a brief overview of the survey findings.
Panelists include:
Rashida Govan, Executive Director, New Orleans Youth Alliance
Demond McDonald, local student
Nahliah Webber, Executive Director, Orleans Public Education Network
Jason Rogers Williams, City Council President
Katelyn Wills, Assistant Principal, Eleanor McMain High School
The discussion will be livestreamed on YouTube and Facebook. For more information and to RSVP, please see our Facebook page.
If you have any questions, please don't hesitate to reach out to Sharon Lurye at slurye@tulane.edu.