The Urban Education Future?
Lessons from New Orleans 10 Years After Hurricane Katrina
June 18–20, 2015
The Sheraton Hotel
Conference
Era-New Orleans launches blog with Education Week
"Urban Education: Lessons from New Orleans" will be a weekly-updated blog with Education Week
News
Era-New Orleans' second paper release receives national and local coverage
National and local media coverage of our second paper release
News
Objective, Rigorous, and Useful Research to Understand the Post-Katrina School Reforms in New Orleans
Our Purpose
In the wake of the Hurricane Katrina tragedy, an unprecedented new system of public education was put in place. The purpose of the Education Research Alliance for New Orleans (ERA) is to understand how this new era in school reform has influenced teaching and learning in the city's schools and what the findings mean for the future of school reform.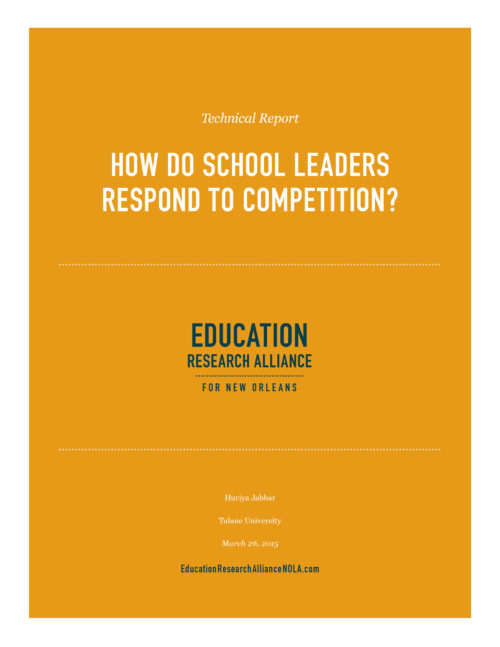 How Do School Leaders Respond to Competition? Evidence From New Orleans
Published
A policy brief of Era New Orleans' paper on school competition post-Katrina by Huriya Jabbar